Hi there everyone, I only just found this community, and even though the last post was in March last year, I thought I just had to share my photos and info with you -


I saw The Dirty Three on December 9th 2009 play in London,
I'd only ever seen them play in Melbourne, Australia
before this and of course they completely ROCKED my world
and made me so proud to be a Melbournian.
They reminded me of the wild passionate abandon,
but complete layed back attitude to life that they inspire.

Here are my photos: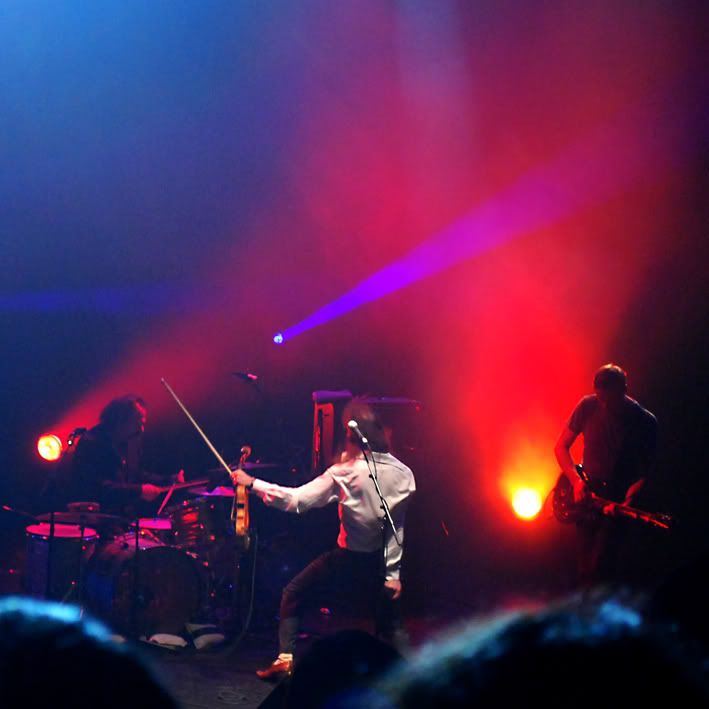 my photos form the Queen Elizabeth Hall
(I took heaps more, these are just a snippet!)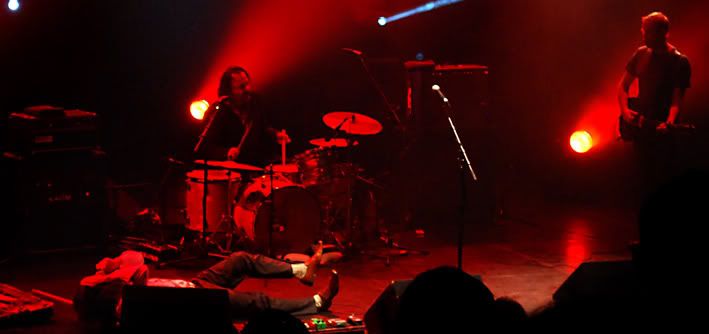 Warren having a rest at the end of 'Some Summers They Drop Like Flies'...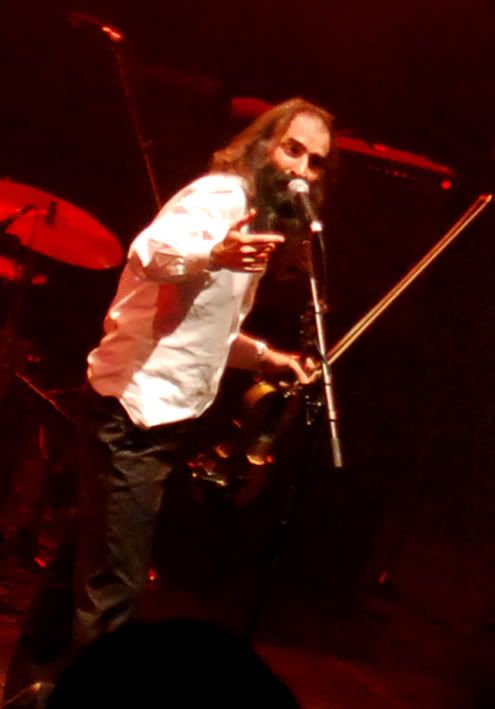 This is Warren telling us a story about almost suffocating at All Tommorrow's Parties Holiday Camp park called 'Buttlands':

'I'd rather die like a boiled sausage at Buttlands than to have started Emo.
Remember, never leave your suitcase in front of the door at Buttlands.'
Warren Ellis.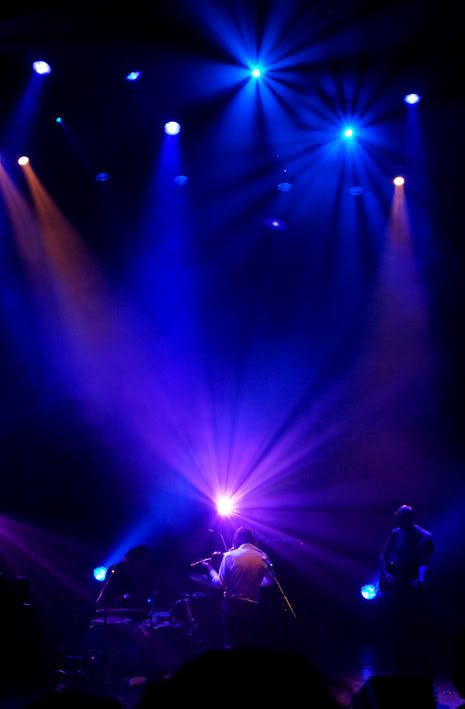 Queen Elizabeth Hall, London - set list:

Last Horse on the Sand
Some Summers They Drop Like Flies
Hope
Authentic Celestial Music
Everything's Fucked
Ocean Above, Sky Below
Kim's Dirt
Sue's Last Ride
Things I Don't Want To Know About At All


Ahh! Long live Warren Ellis, Jim White and Mick Turner!
xox